Yamileth, Brown University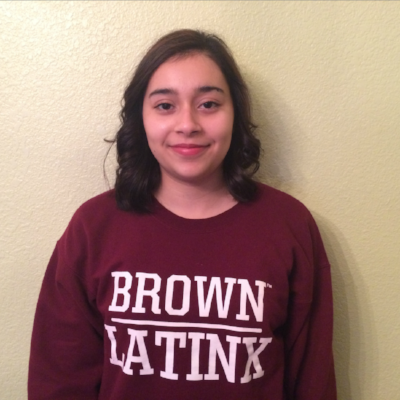 This is my third semester tutoring and was in a tenth grade math class but this was my first semester organizing weekly meetings and coordinating our group of over 50 tutors with my co-coordinator. It was very challenging but I loved building connections with the school, other tutors, my students, and even developing a new college access part of the program.
This semester I also started working as a Bonner program developer. Bonner is a national program that just opened its first chapter at Brown with 40 first year students. It focuses on helping first generation, low-income students to get involved in community partnerships and increase the opportunities for service and leadership for students that may not always have these opportunities. I worked with two other Brown students and the staff of our community engagement center to plan workshops that foster a community in our new program, develop leadership skills and professional development meetings bringing in outside resources for improving writing, searching for internships, and managing their academic life and time skills.
I want to thank you and everyone who is a part of META for giving me the resources and support to attend Brown and be able to engage in amazing programs. I really appreciate the financial support that takes a pressure off of me and my parents in covering the costs of going to school across the country. I know you help a lot of students like me and you really are helping us reach our goals.